We always have everything we need for a dash to the sea in our trunk. From umbrellas and mats to chairs and mattress. However our gool is to spot beaches of Attica with natural shade that can offer you this cool breeze with their leaves. The natural shade on the beach (if you secure it before someone else) is the best thing that can happen to you especially if you intend to stay there until late afternoon.
'Cause it's going to give you the necessary coolness you want and you won't have to set up, your umbrella constantly especially if it's windy. So we found and recommend the beaches of Attica that will offer you natural shade and carefree moments in their clear waters.
The beaches of Attica with natural shade...
Kalopigado
You probably know her by the name of vromopussi. The name doesn't matter much in relation to what you're looking at. Crystal clear waters, sand and what you're looking for is natural shade. Vromopousi is also called Kalopigado and is a small beach which is especially quite on weekdays .s its one of the beaches of Attica that is ideal for families and organized in large part.
However, it offers you this choice of natural shade. Our advice, of course, is to go early to find the spot you want and where you want it. Definitely on the list of the most beautiful beaches of Attica with shallow waters. See where Kalopigado ΕΔΩ.
Schinia Beach
Photo Source: Google Maps Chances are that you have already enjoyed at some point in your life the shade from the trees at Schinia beach in Marathon and we remind you of that.
The pine forest offers its shade to visitors in various places and you can enjoy your dives and natural shade all day long. If you want an umbrella and a sunbed there is in various places to but them in the shade of the trees as soon as you arrive. To find access instructions for Schinia beach in Marathon HERE.
Vravrona
Photo Source: Google Maps A beach of constant value
Just 40 minutes away from the center of Athens you think you are in paradise and swimming in blue waters. You are at Vravrona beach and are already looking under which tree you will enjoy the sea and the cool breeze. Shallow water, fine sand and shade from trees in a unique combination. Are you thinking of something better so close to Athens? See where the beach is by clicking HERE.
Sessi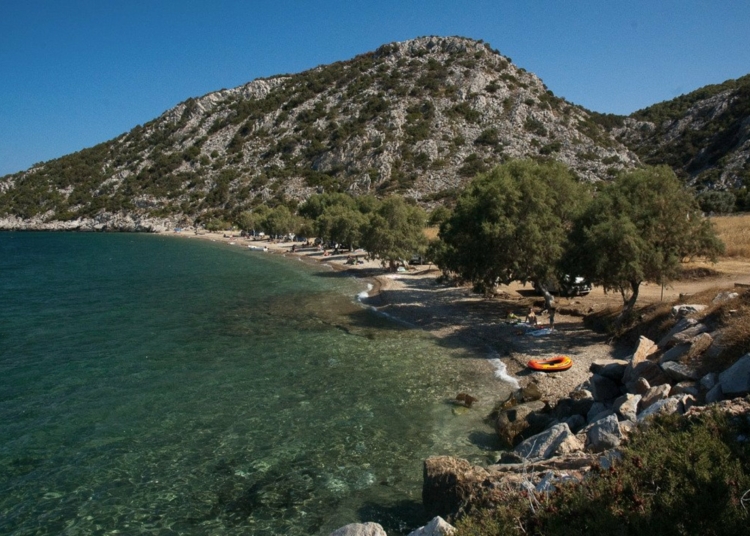 Photo Source: TripAdvisor
The next beach we recommend is Sesi in Grammatiko. Sand with small pebbles, crystal clear waters and armyria that offer you natural shade make up the beauty of this particular beach. Trees reach almost the sea and at the same time you can wet your feet and enjoy the natural shade. Access to this beach is very easy and fun guaranteed. See how you get to one of the most beautiful beaches of Attica HERE.
Read also:
Five beautiful beaches in Attica with shallow waters
Great beaches of Attica to take a comfortable swim