The volcano of Santorini may be the most famous in Greece but it is not the only one. You probably don't even know that there is a volcano, which is considered active a breath away from Athens. The reason for the volcano of Methana which, in fact, began to be systematically monitored about a year ago by the Geodynamic Institute of the National Observatory of Athens.
The volcano and its history
The volcano of Methana is located in the Saronic Gulf, only 50 km from Athens. It may be considered active but the most recent explosive activity of the volcano occurred in the 3rd century BC. and is mentioned by the ancient historians Stravona, Pausania and Ovidio. However, in the greater methana region., according to scientists, the most recent eruption occurred about 300 years ago. It was in the underwater area one and a half kilometers north of the peninsula, where traces of at least 30 old volcanoes have been identified, the activity of which began a million and a half years ago. Methana opposite of Athens in the Saronic Gulf is however one of the lesser known active volcanic regions of Europe.
And the methana volcano may not have been erupted in many years, but if it is considered active and it should be monitored. Generally for volcanoes, it's good to know this. Unlike earthquakes that are sudden, volcanoes usually warn us. It is for this reason that they are monitored by a variety of instruments, so that some changes in the volcanic cone can be identified as early as possible before an eruption.
A wonderful hiking route next to Athens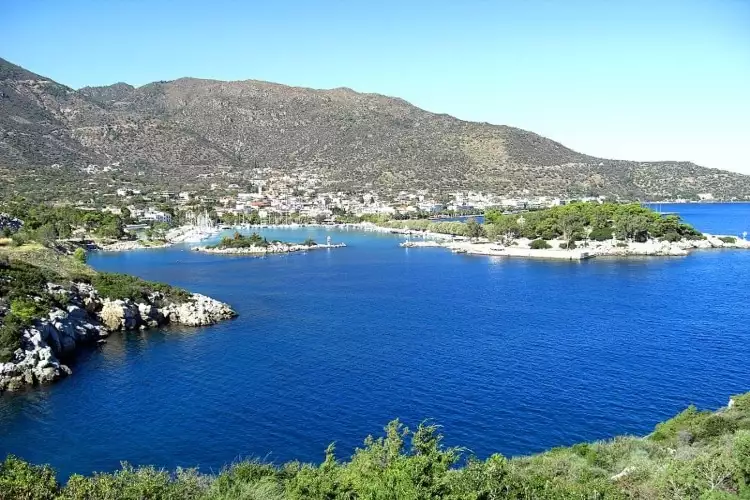 In the wider area of the volcano of Methana there is also a very beautiful hiking route that leads you in the footsteps of the volcano. It is, of course, for more experienced hikers who also have the appropriate stamina for this kind of walking . One of the most famous and beautiful ,is the route from the village kato Mouska/palia loutra. If you have the experience, it brings you in 2-3 hours to the historic volcano of Kameni Chora.
Another hidden and otherworldly beauty of Greece, next to Athens.
External photography source: wikiloc.com