Messinia is proof that mainland Greece can easily compete with the islands in terms of beaches and beautiful coasts. There you will find an endless coastline of unique beauty and beaches to choose for swimming. From small hidden beaches to long and famous beaches that give you great experiences. As long as you're in the mood to explore the most secret secrets in the area.
We in exploringgreece.tv present to you four beaches that you should definitely put in your schedule to visit if you are in Messinia for holidays.
Peroulia
A beautiful beach in Messinia is Perulia. Golden sand, blue waters, and endless space to sit wherever you want without bothering. The clean and fluffy sand is perfect for children while you can also find calm and natural shade under the trees that frame the beach. It is good for you to know that access is not as easy as it is on other beaches in the area since you have to go low enough to approach it.
Voidokilia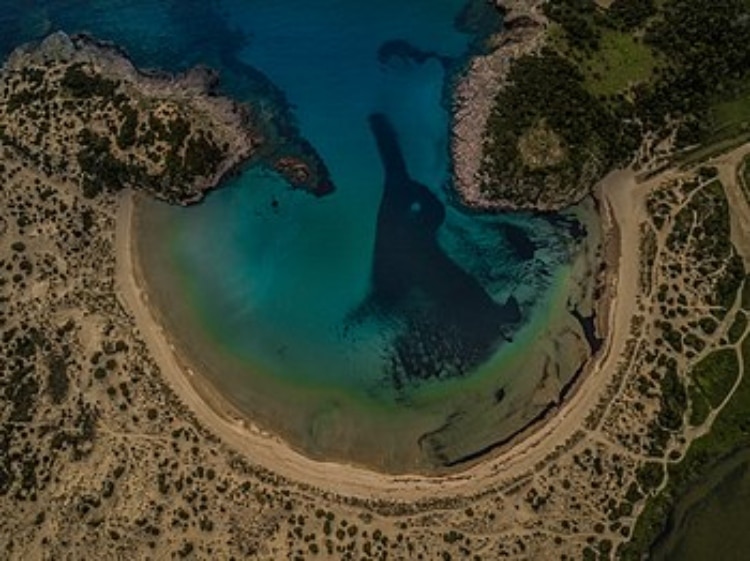 Photo Source: Stelios Rikas
It couldn't help but be first on the list. The beach of Voidokilia is really a sensational beach beauty, famous all over the world and not by accident. The multi-photographed beach in the shape of an omega has a magical setting that fascinates you. Blue-green, exotic waters touch the white fine sand which spread from side to side. Around, now, from Voidokilia you will see that there is no so much green landscape while the sand is full of colorful and shiny shells. All you need to do is sink your hands in the sand! All of a sudden you're going to think you've dived into a special treasure...
Kalogria
Photo Source: messinialive.gr
One of the most famous beaches in Messinia and not unfairly. It is with confidence the most famous, the busiest and the most organized beach in West Mani. What you're about to encounter is shallow and blue water. However, if you only like the warm sea, then the waters will seem quite icy. Suffice it to think, however, that there are also sources from Taygetos that make the swimming a special experience. Don't miss the only sunset on this beach.
Foneas
They've written many times about this beach and it's going to be on this list. And it's definitely worth it. It's not a beach, it's not big or cosmopolitan. It's a real diamond. It is a beautiful and crystal clear beach with pebbles that gives you endless moments with dives and relaxation. The landscape around is full of trees and rocks that create a special setting. There you will experience Messinian Mani which refers to the coast and the swimming in a green landscape. It's not an organized beach, so you'd better go there with your equipment.
Read also:
The hidden beach in the sea cave 1.5 hours away from Athens
Punta Zeza beach in Attica and the ancient sunken city
Tsonima: The well knowing small beach of Attica